Local Moving
(Under 56 Miles)
movingserviceseverett.com - Home of the Two Movers and a Truck
Local Moving
(Under 56 Miles)
We are the home of the Two Movers and a Truck for $99.95 per hr Special.
When moving locally, many people are surprised to find out how inexpensively it can be done by a professional moving company. The average cost is $499.75.
Local moving is done on an hourly basis as mandated by the Washington Utilities and Transportation Commission (WUTC). Our current rate for two men and a truck (any size) is $99.95 per hour for a typical four to six-hour move. This special price is for all moves booked in January and February. This includes movers and all equipment (pads, straps, dollies, piano boards, etc.) that is necessary.
movingserviceseverett.com has served the moving and storage needs of Seattle, Bellevue, and Everett areas since 1990. Whether you are moving from a house in Seattle to a condo in downtown Bellevue or an apartment in Everett to a house in Edmonds, we have a proven track record of providing thousands of successful local moves. In fact, local moves are what we do most, and what we do best.
With our convenient proximity to I5 between Seattle, Everett, and Bellevue area, we can provide you with the efficient moving services you can trust. movingserviceseverett.com would like to help you understand the way local moving charges are determined. We also want to ensure you get an accurate estimate so there are no surprises on your move day. If you have any questions before, during, or after the estimate, don't hesitate to call us at 1 877-371-3363 or use our convenient contact us form.  movingserviceseverett.com adheres to all the rules and regulations related to the moving industry. For more information about moving within Washington State, please click here.
What is a
Local Residential Move?
A local residential move is a move that takes place within a 56-mile radius and stays within the state of origin. For example, if you were moving household items from Bellevue, Washington to Seattle, Washington you would be requesting movingserviceseverett.com to perform local residential moving services. Many factors determine the cost of a local move. Luckily, many of those factors are within your control. For example, how ready are you when the movers arrive? Are all of your belongings packed in boxes? Can the moving van park close to your home? Do you have any extremely heavy items to move? Are there any disassembly or reassembly services that will be required to safely move your belongings? How much packing, unpacking and furniture placement would you like the movers to do for you?
The more information you provide us prior to your move date, the better your chances are of having a smooth move within your budget. We are a full-service moving and storage company. You can walk out the door, leave the breakfast dishes on the table and we can take it from there. Or, you can have all of your belongings packed in boxes and stacked by your front door and we can simply load them on the truck for you and unload them in your new home. Based on all of the above information, we can determine the right number of movers to get the job done just the way you want it.
Our strategy is to take you through a step-by-step process, explain your options, and develop the best pre-move plan for the most cost effective relocation. We begin with advanced pre-move counseling where our dedicated Relocation Consultant will visit your home and provide you with a written in home estimate. Our consultant uses check sheets to ensure nothing is overlooked so you have all of the information explaining the moving services and processes to make informed decisions regarding your move. After your decision, work orders, special instruction sheets, detailed notes and the room by room list (cube sheet) is turned in and discussed with our operations team. They thoroughly review the project together which helps convey the particular circumstances and details of your move. This helps ensure that everything that was discussed during your estimate is fulfilled on moving day. If you would like a no obligation survey of your move please contact us.movingserviceseverett.com
What You Can Expect
During a Local Residential Move?
Since the cost is determined by time, there are a number of things that come into play. The accessibility of the origin and destination for parking the large moving van. Is it possible to park close to each location so the items don't have to be dollied or carried a long distance? The amount of items you are having us move. Naturally the more items the more trips to and from the truck and the more wrapping and padding will be necessary. Are some of the pieces very large or heavy? Are there many stairs to climb or elevators involved? Sometimes things will not fit into a new location so using stairs instead of an elevator or hoisting to an outside deck or window is required. One of the advantages by choosing movingserviceseverett.com is with over 20 years of experience movingserviceseverett.com has encountered and overcome all of these issues many times.
Another of the advantages of selecting movingserviceseverett.com is our convenient location in the area. Since the state requires movers operating legally to charge for travel time from the time they leave their warehouse until the time they return, we have minimized travel and traffic issues as much as possible with our central location to Seattle, Everett, and Bellevue.
The pricing and experiences described above are for just moving items. Naturally every move has different circumstances. Some of the other items that may or may not come into play with your particular move depending on how much or little you would like us to do would be:
If you would like to see how movingserviceseverett.com can put together a comprehensive moving plan
for you please contact us at 877-371-3363 or complete our simple Request A Quote form.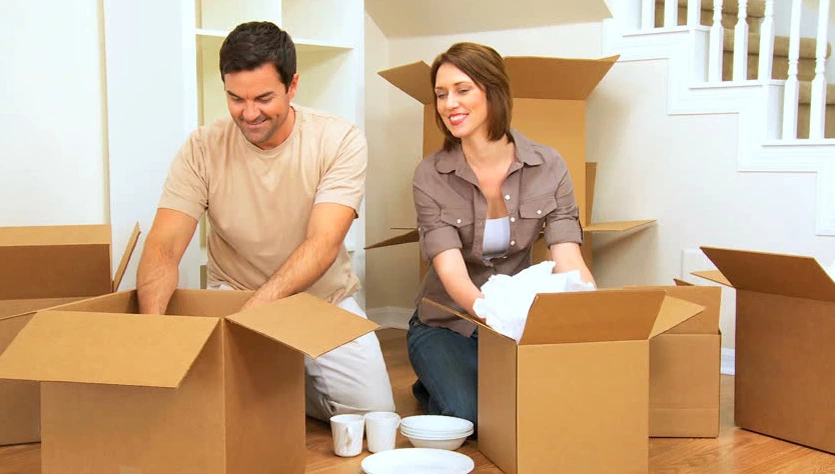 In conclusion our guys are quite literally working for you, doing whatever you wish them to do. If you want them to sweep the garage, they will (though we don't sweep many garages). On the other hand, if you have everything ready to go, they can do what they do best, which is load, transport and deliver in a very professional and efficient manner.
 
What it comes down to is that you are in much greater control of the cost of your move than we are. We don't drag our feet, and we hope this information may lighten the load that's weighing on yours.